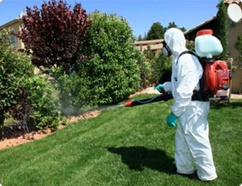 Gardeners Mates is a company offering affordable gardening services to residents all over London. Included in our excellent procedures is also professional weed removing which is essential for the good look of every garden. In our specialists you will find professional and highly-motivated partners in the battle against the harmful plants which appear in your real estate property.
Taking care of all the weeds found in your garden can be a hassle. Not many of us have the time or simply the skills to maintain the garden in a proper condition.You can depend on us for the control and effective removal of all kinds of persistent weeds. We have some of the most competitive price rates and we also have our own modern equipment which our workers use during the performance of the services.
Removing overgrown weeds, climbing plants such as ivy, and any invasive types of weed is crucial to the good looks of your garden. We make sure to take care of all that for you. Removing them from your garden and disposing of the green waste are some of the things included in the Weed Removing service. We suggest you do not let the weeds overgrow so much since doing that will lead to more problems and make it much harder to clean up.
Here are some of the things included in the service:
Invasive plant removal

Annual weeds:

Cleavers
Herb Robert
Bittercress
Common chickweed

Lawn weeds:

Dandelion
Creeping buttercup
Yarrow
Daisy

Removal of algae and moss from walls and walking paths
Stripping all ivy and climbing plants
Weed control
The grass and all other useless plants which you have in your garden will be treated with the best innovative products. The professional gardeners who work for our reliable company know very well how such intruders can be most effectively eradicated from your property. They will use their knowledge and incredible skills to take care of the weeds which are constantly growing in your garden.
We provide all our employees performing this service with some of the best weed-killing chemicals. We avoid using traditional chemicals and aim to provide 100% human and pet safe weed removal.
For really effective weed removing, don't hesitate to contact our professional company. We have the most experienced and determined specialists who will turn your garden into a well-arranged and beautiful place which you can enjoy with your family.
Book your gardening service & SAVE 10%
SERVICE
PRICE
Gardening Cleaning

from

£50/h

£45/h

Hedge Trimming

from

£50/h

£45/h

Lawn Mowing

from

£50/h

£45/h
To make sure everything goes smoothly, there are a few things we suggest you do prior to your service. First, make sure you tell your booking agent all the details of what you want to get done and about the condition of your garden. We usually ask our customers for a couple of pictures just to make sure we bring the right tools and estimate our time. Based on the size, condition and tasks to be performed, the agent will estimate a price for you (we work by the hour). We always do our best to meet our customers' needs and budget.
We expect you to come to our headquarters in the city where we will meet you or simply give us a call and talk to one of our office assistants. They will answer your questions and give you extra details about our professional weed removing services in London. We are available for booking 7 days a week, including all holidays. The choice is entirely yours and the same applies to the actual performance of our procedures. You can pick any day of the month, as well as any time for the execution of the service.
Our agency from London can offer you
A professional inspection of your garden and expertise.
An effective solution to all of your weed problems.
Professional advice on how to maintain your garden weed-free.
Availability every day, including holidays.
Affordable weed removing treatments which will improve your garden immediately.
Excellent equipment of the best professional eco products which are currently on the market.
Check our Prices and get a 10% off for booking now!
Frequently Asked Questions
Are all chemicals that you use safe?

Yes, we treat your unwanted weeds with chemicals in order to remove them but all chemicals are harmless to human health. They are completely child and pet safe so you don't have to worry.

Do you dispose of my green waste after the removal service?

Yes, we dispose of all green waste left from the weed removal service. However, if you have more, we can take care of that upon request. Check our Garden Cleaning page for more information or just ask one of our office assistants.

How often should I remove weeds from my garden?

Depends on the types of weed found in your garden. Usually once a year is enough if you treat them with chemicals and prevent them from growing.

How long should I stay off my lawn after the service is done?

That depends on the chemicals we used on your lawn. Could be anywhere between 15 minutes and 24 hours. You can ask your garden technician on how long the particular chemical is going to take to dry. We put warning signs on your lawn just in case.

Do I have to worry about the products persisting in the environment?

No, after it is applied, it is quickly broken down by soil microbes and other substances such as water, carbon dioxide and humus.
"Your gardeners were very conscientious and painstaking. They worked hard to make every centimeter of my garden beautiful. The area is simply amazing! I liked it that they took into consideration my needs and wants – trust me, not all the providers out there really care about you. These fellows are amazing! Keep it up." – Thomas Brickley
" I am very pleased with what this company has provided me. The quality is well above the other local gardening companies I have tried. They always keep me up to date with what is going on in my garden and give me great advice. I would highly recommend their services to others." – Stephen
"Very nice guys! They always make sure everything is taken care of and come back to maintain my weeds and spray them whenever needed. I have been using their service for a few years now and will definitely continue." – Jess Harley