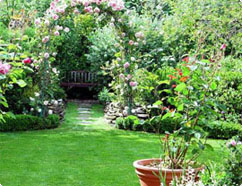 Looking for gardeners around Camberwell, SE5? Our company is your best choice. We have an amazing team of gardeners who are very creative, hard-working and skilful. They do a lot of gardening jobs such as fertilising, pruning, lawn mowing, patio cleaning and hedge trimming. To have a presentable outdoor area, hire our specialists whenever you need. We are available every day, so it's really easy to book a service for a day which is convenient for you. Take advantage of our inexpensive gardening services which will make your garden more than good-looking. Dial this number to learn more about this service. You will be glad you did.
Book your gardening services & SAVE 10%
SERVICE
PRICE
Gardening Services (Team)

from

£50/h

£45/h

Hadge Trimming (Team)

from

£50/h

£45/h

Lawn Mowing (Team)

from

£50/h

£45/h
Gardeners Mates SE5, Camberwell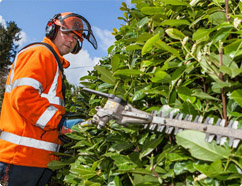 If you need professional help to create the garden design you want or for keeping your garden in a healthy condition, we can help you. Our gardeners will remove the weeds from your garden, clean the driveways and paths, trim the hedges, shape the trees and shrubs. You can order planting of new flower beds, creating of a garden design of your choice, general garden cleaning. Your plants will be revitalized and grow in a healthy environment, after our gardeners take care of them. Order the gardening services you need, provided in Camberwell, SE5 in a date and time, which is convenient to you.
Lawn Mowing and Maintenance
Lawn Mowing and Maintenance
Weed Removing and Fertilising
Tree Pruning and Shaping
Garden Design and Landscaping
Hedge Trimming Camberwell, SE5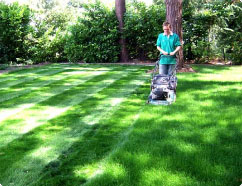 You are among the people that like teaching their children to be responsible and hardworking but you are also among the people who know that putting scissors in the hands of children or teenagers is probably not the best idea. So why don't you call us, for you want your hedges nicely trimmed and your children healthy and we will take care of it. Our company takes orders for hedge trimming for every part of London, but if you want to place an order you will have to come to our main office in Camberwell, SE5.
Find Gardeners Mates Here:
Lawn Mowing Camberwell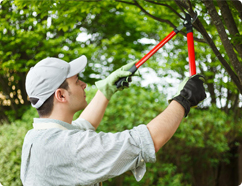 There is not much that can be said about lawn mowing except that it needs to be performed with the right tools, and knowledge on how much a lawn needs cutting. Some London homeowners think that if they cut their lawns to within an inch of its life, this saves them doing the same lawn mowing job again next week. However, this is far from the truth. All this will do is create bald patches on your lawn, or even kill it off. Cutting a lawn too far down, only serves to rip the grass from its roots, which means it cannot grow back. Which is why you should leave it to us professionals. We know how much to cut a lawn back, how to get rid of pesky weeds, and even have machines that mulch the cuttings and leaves, thus ensuring your lawn gets the best natural fertilizer money can buy.