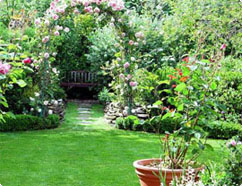 Looking for qualified gardeners around Nunhead, SE15? Why not use our company. Our services are of a great quality and have competitive prices. We have a bunch of gardeners who work hard, use different techniques and are very creative. Your garden will become the place you've always thought it would be. We will come as often as you need and work according to your requirements and goals. Need grass cutting? Patio cleaning? No problem for us. We will improve the overall appearance of your garden. Give us a chance to prove you we are capable and professional. Get in touch with us.
Book your gardening services & SAVE 10%
SERVICE
PRICE
Gardening Services (Team)

from

£50/h

£45/h

Hadge Trimming (Team)

from

£50/h

£45/h

Lawn Mowing (Team)

from

£50/h

£45/h
Gardeners Mates SE15, Nunhead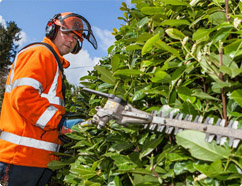 If you tend to come back home tired and willing to do nothing but rest, you probably don't spend much time taking care of your garden. Let us give you a hand. Our professional gardeners who are very experienced and very competent will make sure your garden is full of blooms every spring to autumn; they will keep your grass and hedges from overgrowing and improve the look of your outdoor area, using the latest gardening equipment.
We can help you if your home is based in Nunhead, SE15. Take your time to examine our services and get in touch with us if you make up your mind to book one. We'll be glad to help you.
Lawn Mowing and Maintenance
Lawn Mowing and Maintenance
Weed Removing and Fertilising
Tree Pruning and Shaping
Garden Design and Landscaping
Hedge Trimming Nunhead, SE15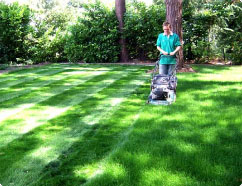 Do you remember the time when your grandfather did the gardening by himself, taking care of the trees, hedges and the flowers your grandmother loved so much? We understand that you want to try doing it yourself but with the busy lifestyle we all have, we are not exactly sure how you are going to find time for everything- the work, the family and the garden. So we encourage you to call us on the phone numbers given and order at least our hedge trimming service. When you come in our office in Nunhead, SE15, London you can see what else we offer because we have a wide variety of services that will suite every single person's needs.
Find Gardeners Mates Here:
Lawn Mowing Nunhead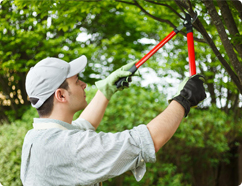 Our lawn mowing business was so good we decided to open up a London branch. It took a lot of hard work and determination, but we finally built up our clientele. This is mostly due to superior workmanship and affordable prices. We decided along time ago not to waste precious resources on expensive advertising and gimmicks, instead we ploughed our profits into buying better and more modern lawn mowing machines. We have every type of machine to suit every kind of lawn. Even on that cuts as well as mulches. So if you are searching for a quality services at the right prices, then pick up the phone now and call us.