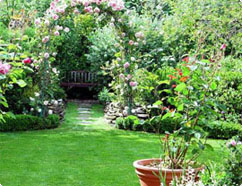 Is your garden untidy. Does the grass reach your calves? Have your hedges overgrown? No fear. Our gardeners will deal with this in no time. They will cut the grass and remove the moss. They can shape your hedges and even trim your trees. If there is any clutter, they will dispose of it in a eco-friendly way. All this could be done on a day which is convenient for you. We should schedule an appointment ahead of time, of course.
Our company is highly spoken of and we continue our strive for knowledge and self-improvement. We service Palmers Green, N13 – if you are interested, don't forget to give us a call.
Book your gardening services & SAVE 10%
SERVICE
PRICE
Gardening Services (Team)

from

£50/h

£45/h

Hadge Trimming (Team)

from

£50/h

£45/h

Lawn Mowing (Team)

from

£50/h

£45/h
Gardeners Mates N13, Palmers Green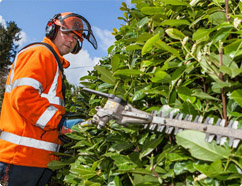 Our professional gardeners have been proving for years that they are in fact the best specialists in Palmers Green, N13, and probably also in entire London. The skills and high qualification which they have allows them to cope with serious and complicated problems, with which their competitors can't. Thanks to the modern eco products and first-class machines which they use, every garden can be transformed in hours. To get to know our amazing gardener better, we suggest that you visit the main headquarters of our company. Only if you do it, you will be able to meet personally with our experts.
Lawn Mowing and Maintenance
Lawn Mowing and Maintenance
Weed Removing and Fertilising
Tree Pruning and Shaping
Garden Design and Landscaping
Hedge Trimming Palmers Green, N13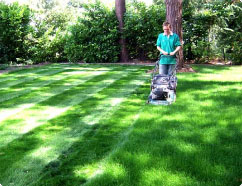 London is marvelous with its nice cozy little houses and straight streets with beautiful trees on them. But behind this beauty there is hard work, too. Because the trees need to be pruned regularly and the hedges to be trimmed. And we are one of the best in providing London and especially Palmers Green, N13 with the best hedge trimming service.
If you, too, want to try our great variety of services do not hesitate to use the contact details in order to get in touch with us. Our telephone agents will be happy to help you and to receive your order.
Find Gardeners Mates Here:
Lawn Mowing Palmers Green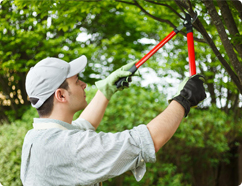 Due to people's growing awareness of their environment, more and more London homeowners are opting to spend more time and care on their gardens. However, because of the fast pace of life in London this can sometimes be difficult, finding the time to fit in several hours per week performing such tasks a lawn mowing and weeding etc. is seldom easy. Which is where we come in. Our lawn mowing service provides quality workmanship at affordable prices. We are fully insured, and only use the best quality machines. We now have machines which are two in one, which means not only do they cut grass, but mulch the clippings also.