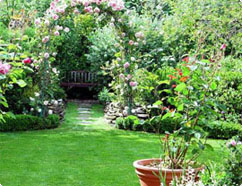 If you want to have your garden maintained up to the highest standards and in Shepherds Bush, W12, you can choose the outstanding services of our reliable gardeners. They are motivated and thoroughly committed to their job and they can perform a wide range of gardening services to make your favourite garden look fascinating. As for the working hours, they are very flexible and include the weekends. We have thought about every important aspect because we want to guarantee the smooth working process. Should you want to learn more about our gardeners, feel free to use our great customer support centres.
Book your gardening services & SAVE 10%
SERVICE
PRICE
Gardening Services (Team)

from

£50/h

£45/h

Hadge Trimming (Team)

from

£50/h

£45/h

Lawn Mowing (Team)

from

£50/h

£45/h
Gardeners Mates W12, Shepherds Bush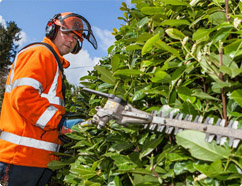 The gardening is certainly not an easy task but our specialists can change that. If you contact our friendly gardeners in our company's main headquarters in Shepherds Bush, W12, you will receive the chance to take advantage of the cheapest and also most effective gardening procedures ever. We know how to exceed the high expectations of our clients and our employees are trained and well-prepared for any type of situation. You can contact them not only through the work week but also through the weekend when you have more time. The holidays are not an exception either, so when you decide how you want to improve your garden, call us.
Lawn Mowing and Maintenance
Lawn Mowing and Maintenance
Weed Removing and Fertilising
Tree Pruning and Shaping
Garden Design and Landscaping
Hedge Trimming Shepherds Bush, W12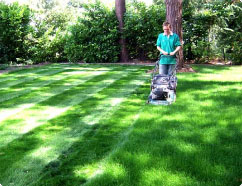 Do you envy your neighbours for the nice hedges trimmed in different shapes? You do not have to because you actually can have the same if you call our company. We are a company that provides hedge trimming services in central London area and we are the best at what we do because we work with the best professionally trained gardener. We prefer to take orders from people living in Shepherds Bush, W12 but if you live in the suburbs do not hesitate to contact us, we will find a way to help you.
Find Gardeners Mates Here:
Lawn Mowing Shepherds Bush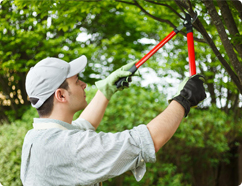 When most London homeowners think about lawn mowing, they have a mental picture of pushing a rusty old rotary mower, which used to take many back breaking hours to complete. However, thanks to clever technological advancements, this is a thing of the past. Lawn mowers now are nearly as advanced as cars. Coming in all shapes and sizes. Which is why our lawn mowing business is so popular. We have every machine needed to properly care for any garden there is. Our two in one mower come mulches are extremely popular with homeowners looking to do their bit for the environment.