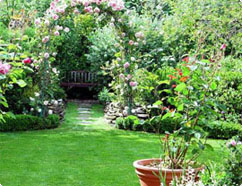 If you want to receive first class quality gardening services, trust our professional gardeners who are well trained and supplied with all the necessary equipment. We can offer ideal mowing, weeding and fertilising of the soil and we also provide additional procedures such as patio cleaning, if required by the customers. Our gardeners are available in Brompton, SW3 both during the week and at the weekends and they would love to collaborate with you and to take into account all of your preferences, concerning the condition of your garden. If you want to be additionally informed, do not hesitate to use our great customer support centres.
Book your gardening services & SAVE 10%
SERVICE
PRICE
Gardening Services (Team)

from

£50/h

£45/h

Hadge Trimming (Team)

from

£50/h

£45/h

Lawn Mowing (Team)

from

£50/h

£45/h
Gardeners Mates SW3, Brompton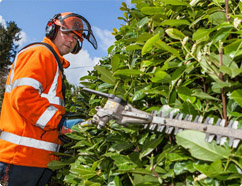 If you want to have your garden maintained up to the highest standards and in Brompton, SW3, you can choose the outstanding services of our reliable gardeners. They are motivated and thoroughly committed to their job and they can perform a wide range of gardening services to make your favourite garden look fascinating. As for the working hours, they are very flexible and include the weekends. We have thought about every important aspect because we want to guarantee the smooth working process. Should you want to learn more about our gardeners, feel free to use our great customer support centres.
Lawn Mowing and Maintenance
Lawn Mowing and Maintenance
Weed Removing and Fertilising
Tree Pruning and Shaping
Garden Design and Landscaping
Hedge Trimming Brompton, SW3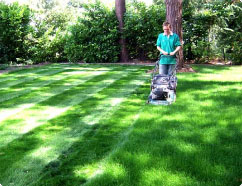 With the busy lifestyle we all have it is really hard to be perfect and to be able to take care of every piece of your life every single second. But let us be honest, it will be worse to leave your house and your garden neglected because you allegedly are very busy and occupied. Do not think of excuses anymore, use our hedge trimming instead and your garden at least will be at its best. The ordering could be done in place, in our central office for London, in Brompton, SW3. We will be at your disposable whenever you need us, regularly or we can perform one off hedge trimming, too.
Find Gardeners Mates Here:
Lawn Mowing Brompton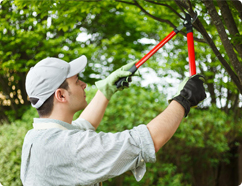 It's not only the interior in one house that's important. The exterior matters too. Do not underestimate the yard in front of your house, it needs special care too. Our company deals with this. We offer lawn mowing at the lowest prices in the region. In order to satisfy every wish you have, our team of professionals has all the skills and techniques required for their job. Contact us and see for yourself. We are available whenever you need us – from Monday to Friday in every part of Greater London, including Brompton, SW3. Don't waste any more time wondering, call us and you won't regret it.