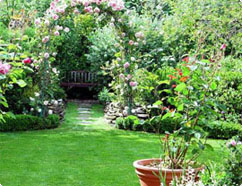 Our London-based company is occupied with horticulture. We perform a bunch of gardening tasks such as planting, patio cleaning, hedge trimming, etc. Lawns are not a problem. Our high-quality lawn mowers facilitate cutting. The grass will be free from lichen, looking good and healthy. We can deal with your hedges as well. If tree pruning is necessary, we can do it. There is no gardening task that we can't do.
If you are based in Eltham, SE9, then this service is for you. Make sure you request a no obligation quote via e-mail or by phone. We will get back to you soon.
Book your gardening services & SAVE 10%
SERVICE
PRICE
Gardening Services (Team)

from

£50/h

£45/h

Hadge Trimming (Team)

from

£50/h

£45/h

Lawn Mowing (Team)

from

£50/h

£45/h
Gardeners Mates SE9, Eltham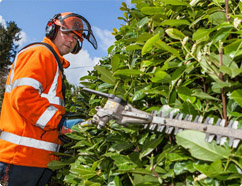 We are kindly offering you our professional and customized gardening services that are available for all the residents in Eltham, SE9. If you want to have your garden maintained on a regular basis, you can count on our gardening specialists who work both during the week and at the weekends. We can provide excellent mowing and weeding of the garden as well as fertilising of the soil, if required by the customers. We are sure that we can restore the nice look of your garden because we use well established methods of working. Choose the best treatment of your garden and contact us right now.
Lawn Mowing and Maintenance
Lawn Mowing and Maintenance
Weed Removing and Fertilising
Tree Pruning and Shaping
Garden Design and Landscaping
Hedge Trimming Eltham, SE9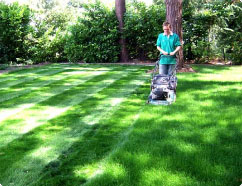 When you have a garden there is always something that needs to be done, the plants need watering or they need to be replanted, there is rubbish to be thrown away and so many more. And sometimes even the most diligent non professional gardener does not have time for a proper hedge trimming. That is why the hedge trimming should be left to the professionals like us. We can be found in Eltham, SE9 or in every nice and beautiful garden around London. All you have to do is call our phone agents who will put you through to our professional employees.
Find Gardeners Mates Here:
Lawn Mowing Eltham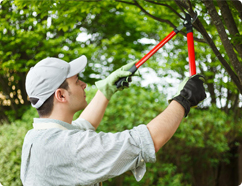 We only recently opened up our London lawn mowing business, and already we have built up an impressive clientele. This is mostly due to our dedication to the job, and our exceptional customer services. All our lawn mowing team are experienced horticulturists, which means we have the knowledge to properly take care of a lawn. We know when it is the best time to mow a lawn, at what depth to put the mowers blades at, so not to shred the grass. We also have machines that act as mulches, which means not only will your lawn look great, but it will be fertilized also, which is more eco-friendly than using chemical fertilizes.