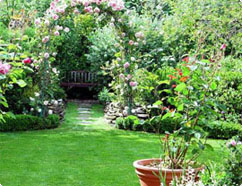 We are welcoming you to benefit from our excellent gardening services that are the ideal solution for the restoration of the nice look of your garden. No matter of the condition of your garden, you can be sure that our specialists will give the utmost of their efforts to provide perfection in every service. For the purpose, we have chosen reliable and modern equipment that help us to offer a wide range of procedures like hedging and trimming, mowing and weeding of gardens. Our gardening services are provided from Monday to Sunday in Gunnersbury, W4 and all of them are implemented up to the highest standards.
Book your gardening services & SAVE 10%
SERVICE
PRICE
Gardening Services (Team)

from

£50/h

£45/h

Hadge Trimming (Team)

from

£50/h

£45/h

Lawn Mowing (Team)

from

£50/h

£45/h
Gardeners Mates W4, Gunnersbury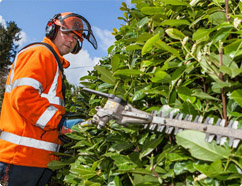 Whenever you need professionally implemented gardening services, offered in Gunnersbury, W4, do not hesitate to turn to our respected and experienced company. We are sure that we can change the appearance of your garden, without damaging the soil in any way. You can benefit from our reasonable prices that are set for all the gardening services, that we currently provide. To ensure perfection in every detail, we have given our trust to a team of gardening specialists that are capable of performing both traditional and more modern methods of working. Should you need further details, use our call centres to learn more about our exceptional offers.
Lawn Mowing and Maintenance
Lawn Mowing and Maintenance
Weed Removing and Fertilising
Tree Pruning and Shaping
Garden Design and Landscaping
Hedge Trimming Gunnersbury, W4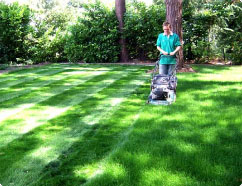 We all appreciate real professionalism and we are trying to be professionals in our domains, and at the same time we do not like it when people are messing around with the work without being specialists. So your best decision will be to leave the hedge trimming to the gardeners of our Gunnersbury, W4 situated company. We are the best in London and we are going to prove it only if you decide to call us now, you can also receive additional information and book one of our teams, one thing is sure- you will not be disappointed.
Find Gardeners Mates Here:
Lawn Mowing Gunnersbury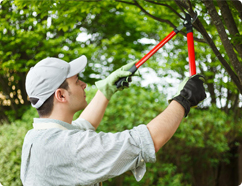 Have you just purchased a new house in the London area and the gardens and lawn need some serious TLC? Then we are the lawn mowing business for all your needs. We have the tools, appliances and experience to deal with even the most unruly gardens. However, before we will take on a lawn mowing job, we first need to visit the property to check out what we will be dealing with. This gives us a better idea on how long the job will take, the price, and what will need to be done. All this will be explained in-depth with the property owner, and we will walk them through their garden pointing things out they may have missed. We do this step to ensure our clients feel in safe hands when we take on a job.