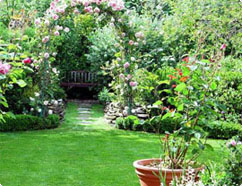 The most reliable professional gardeners you can meet in the office of our company. If you'd like to change entirely the garden in your home or to make more specific transformations, you can call right away our gardeners. They know exactly how to perform the services that the client wants without wasting a lot of time or causing a mess. They have state-of-the-art products and tools which will help them get the work done very fast. For any further information or questions, you can contact our professional gardeners through the phone in our office in Hammersmith, W6. You can also visit them when you want.
Book your gardening services & SAVE 10%
SERVICE
PRICE
Gardening Services (Team)

from

£50/h

£45/h

Hadge Trimming (Team)

from

£50/h

£45/h

Lawn Mowing (Team)

from

£50/h

£45/h
Gardeners Mates W6, Hammersmith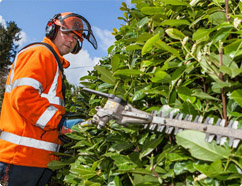 Is your garden untidy. Does the grass reach your calves? Have your hedges overgrown? No fear. Our gardeners will deal with this in no time. They will cut the grass and remove the moss. They can shape your hedges and even trim your trees. If there is any clutter, they will dispose of it in a eco-friendly way. All this could be done on a day which is convenient for you. We should schedule an appointment ahead of time, of course.
Our company is highly spoken of and we continue our strive for knowledge and self-improvement. We service Hammersmith, W6 – if you are interested, don't forget to give us a call.
Lawn Mowing and Maintenance
Lawn Mowing and Maintenance
Weed Removing and Fertilising
Tree Pruning and Shaping
Garden Design and Landscaping
Hedge Trimming Hammersmith, W6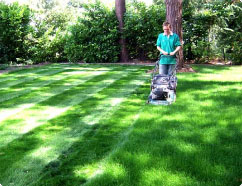 Most London homeowners that get their gardens professionally landscaped forget that it will not look like this for long. A landscaped garden needs constant care and attention, especially if you have hedges and bushes. These types of plants need regular hedge trimming performed, or they will quickly become uncontrollable. And if left too long without professional hedge trimming done, will get past the point of no return and perish. All our hedge trimming team have years of experience, and know how to properly care for every specie of hedge. We have all the tools and equipment to perform a quality job.
Find Gardeners Mates Here:
Lawn Mowing Hammersmith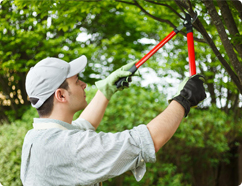 Our London based lawn mowing business offers a wide range of services. From weeding, to hedge trimming and the likes. We offer our clients a weekly, bi-weekly or monthly lawn mowing schedule, so you don't have to worry about maintaining your gardens. We have been in business for many years, which shows all our customers that we are no fly by night company, we are here to stay. We are fully insured, and come with every tool and appliance imaginable to successfully care for a garden. So don't delay, pick up the phone today and speak to our of our customer representatives to make an appointment.