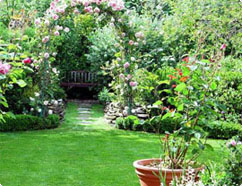 Our gardening services are implemented in a thoroughly professional way and up to the highest standards. Currently located in Finchley, N3, we are sure that we can meet all the customers'requirements because we co operate with a team of gardening specialists who are experienced and hard working. Whether it comes to mowing, trimming or more complicated fertilising of the soil, we are ready to help you 7 days per week and to perform every procedure in a thoroughly careful manner. You can benefit from our reasonable prices and flexible working schedules. For any further details, feel free to use our customer support centres.
Book your gardening services & SAVE 10%
SERVICE
PRICE
Gardening Services (Team)

from

£50/h

£45/h

Hadge Trimming (Team)

from

£50/h

£45/h

Lawn Mowing (Team)

from

£50/h

£45/h
Gardeners Mates N3, Finchley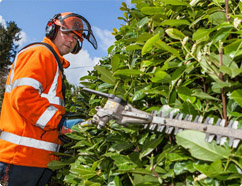 We think that you will appreciate the offer that our professional gardeners want to make you. They are ready to come and handle any type of problems you have, resolve any complicated situation and improve the condition of your favourite place in the property, if you call them now. All of our clients know that we have a headquarters in Finchley, N3 and there they can come to meet with our professional gardeners. The sooner you get in touch with our experts, the faster your garden will attain the look that you want. Call our specialists and receive the garden which you've always wanted.
Lawn Mowing and Maintenance
Lawn Mowing and Maintenance
Weed Removing and Fertilising
Tree Pruning and Shaping
Garden Design and Landscaping
Hedge Trimming Finchley, N3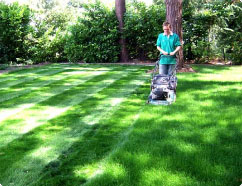 Everything cost something, either time or money. Or some things cost a little bit of stress and nerves, like the hedge trimming because by wanting to save money you are loosing your time and you are stressing out because it is not perfect. And it is not perfect because you are not a professional gardener; it is something like a vicious circle from which you cannot escape. So instead of entering into it, it would be much better if you decide to entrust us with this task, out Finchley, N3 located company takes care for so many homes around London, you cannot imagine.
Find Gardeners Mates Here:
Lawn Mowing Finchley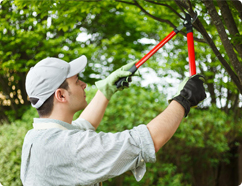 There is not much that can be said about lawn mowing except that it needs to be performed with the right tools, and knowledge on how much a lawn needs cutting. Some London homeowners think that if they cut their lawns to within an inch of its life, this saves them doing the same lawn mowing job again next week. However, this is far from the truth. All this will do is create bald patches on your lawn, or even kill it off. Cutting a lawn too far down, only serves to rip the grass from its roots, which means it cannot grow back. Which is why you should leave it to us professionals. We know how much to cut a lawn back, how to get rid of pesky weeds, and even have machines that mulch the cuttings and leaves, thus ensuring your lawn gets the best natural fertilizer money can buy.