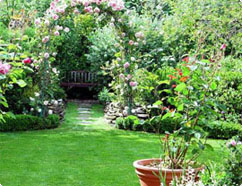 Our company would like to offer you its excellent gardening services with competitive price rates. The procedures which we have been providing for many years will be executed by top professional gardeners. They can be trusted because they not only have the required qualification to work in South Kensington, SW7 and in the others districts of London, but they also have a lot of experience. We have been training and carefully preparing our gardeners over the last several years, in order to turn them into the most competent specialists in the city. Become our client and experience the effect of our amazing gardening procedures.
Book your gardening services & SAVE 10%
SERVICE
PRICE
Gardening Services (Team)

from

£50/h

£45/h

Hadge Trimming (Team)

from

£50/h

£45/h

Lawn Mowing (Team)

from

£50/h

£45/h
Gardeners Mates SW7, South Kensington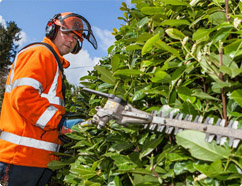 Our company deals with gardening. We offer reasonably-priced, customisable services that can be provided on different days of the week, including Saturdays and Sundays. Our gardeners are experienced, creative and very well-mannered. Their work will be directed by you since you are the owner of the garden and what really matters is that your requests are fulfilled.
We are very trustworthy, competent, well trained and skilful. We're one of the best gardening providers you can find in South Kensington, SW7. On a scale from one to ten, our company is a ten. Be sure to contact us and we will tell you all the things you need to know.
Lawn Mowing and Maintenance
Lawn Mowing and Maintenance
Weed Removing and Fertilising
Tree Pruning and Shaping
Garden Design and Landscaping
Hedge Trimming South Kensington, SW7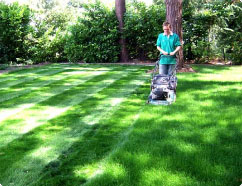 With the busy lifestyle we all have it is really hard to be perfect and to be able to take care of every piece of your life every single second. But let us be honest, it will be worse to leave your house and your garden neglected because you allegedly are very busy and occupied. Do not think of excuses anymore, use our hedge trimming instead and your garden at least will be at its best. The ordering could be done in place, in our central office for London, in South Kensington, SW7. We will be at your disposable whenever you need us, regularly or we can perform one off hedge trimming, too.
Find Gardeners Mates Here:
Lawn Mowing South Kensington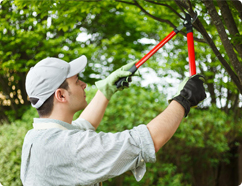 Our lawn mowing business was so good we decided to open up a London branch. It took a lot of hard work and determination, but we finally built up our clientele. This is mostly due to superior workmanship and affordable prices. We decided along time ago not to waste precious resources on expensive advertising and gimmicks, instead we ploughed our profits into buying better and more modern lawn mowing machines. We have every type of machine to suit every kind of lawn. Even on that cuts as well as mulches. So if you are searching for a quality services at the right prices, then pick up the phone now and call us.