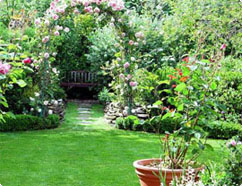 We are gardeners with a friendly approach, we work fast but with precision, keeping a high quality level. We offer a high standard of gardening care in accordance with your preferences, needs and budget. We perform small tasks and big tasks as well. Whether pruning, fertilising, mowing, patio cleaning or trimming, we have the tools, skills and techniques required to get it all done the right way. As a result, your garden will be neat and beautiful. Not only will you marvel at it every day, but your neighbours too.
We encourage you to give us a call so that we can have a discussion and arrange a service. For now, we serve St John's Wood, NW8. Get a quote.
Book your gardening services & SAVE 10%
SERVICE
PRICE
Gardening Services (Team)

from

£50/h

£45/h

Hadge Trimming (Team)

from

£50/h

£45/h

Lawn Mowing (Team)

from

£50/h

£45/h
Gardeners Mates NW8, St John's Wood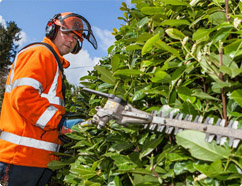 If you want to have your garden maintained in an excellent way, trust our professional gardening services that are performed by our dedicated and reliable team of gardening specialists. No matter of the day, we are ready to come and to discuss all the procedures that are required for receiving nice and fascinating look of your garden. You can find us without any difficulty in St John's Wood, NW8 during the week and at the weekends. Thanks to our modern equipment of tools and machines, we are able to provide innovative and effective procedures that include hedging and trimming, fertlilising and weeding of the garden.
Lawn Mowing and Maintenance
Lawn Mowing and Maintenance
Weed Removing and Fertilising
Tree Pruning and Shaping
Garden Design and Landscaping
Hedge Trimming St John's Wood, NW8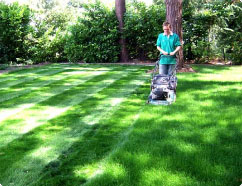 Do you remember the time when your grandfather did the gardening by himself, taking care of the trees, hedges and the flowers your grandmother loved so much? We understand that you want to try doing it yourself but with the busy lifestyle we all have, we are not exactly sure how you are going to find time for everything- the work, the family and the garden. So we encourage you to call us on the phone numbers given and order at least our hedge trimming service. When you come in our office in St John's Wood, NW8, London you can see what else we offer because we have a wide variety of services that will suite every single person's needs.
Find Gardeners Mates Here:
Lawn Mowing St John's Wood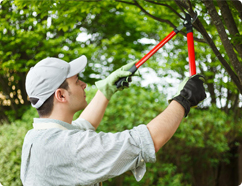 Do you need lawn mowing, but the money never seem to be enough and you can't afford spending money on professional services? Do not worry. This service is not as expensive as you think, especially if you trust our company. We offer the best prices in the region. Also, we have a lot of special promotions for our loyal clients. Try it. There is nothing to lose. You can only win. You will win a beautiful, well-maintained lawn. Regardless of your address, we will respond immediately. We cover all areas of Greater London, and St John's Wood, NW8 also. Contact us and we guarantee you will be satisfied.