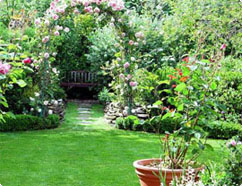 Why don't you reserve a professional gardening service with the most competent gardeners in London? They can be found from Monday to Sunday in the official headquarters of our respected company, which for the moment is located in Hanwell, W7. You will receive the full attention of our gardening specialists who will take into consideration every detail you give them about your garden and the thing that you want to change. When they have enough information, they will come to your property and take care of everything. They can perform a lawn mowing, clean the weed in your garden, rearrange the flowers and many other things.
Book your gardening services & SAVE 10%
SERVICE
PRICE
Gardening Services (Team)

from

£50/h

£45/h

Hadge Trimming (Team)

from

£50/h

£45/h

Lawn Mowing (Team)

from

£50/h

£45/h
Gardeners Mates W7, Hanwell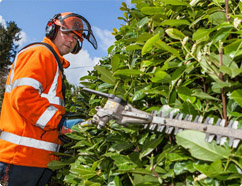 Every season you can count on our expert gardeners to keep your garden in good condition and shape. If you are tired of overgrown hedges and grass, you can use our services to get rid of them. We have the techniques and the tools to make any garden great looking and presentable. Feel free to tell use what tasks you want done and we'll do the trick for you.
We work in and around Hanwell, W7. If you are willing to book a service for any day during the week (even weekends), make sure to call us and our gardeners will pay you a visit as soon as possible.
Lawn Mowing and Maintenance
Lawn Mowing and Maintenance
Weed Removing and Fertilising
Tree Pruning and Shaping
Garden Design and Landscaping
Hedge Trimming Hanwell, W7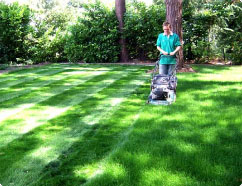 Our London hedge trimming branch has made hedge trimming into an art form. Depending upon the type and size of hedges you have, we can design many different shapes and designs from them. Just take a look on our website to see what we have accomplished out of simple hedges. We also work with some of the top landscapers, to add beauty to a garden. So if you are looking for something extra ordinary for your garden, then we are the people to call. We can supply up to date references on request, and even have models which you can physically take a look at. Hedge trimming no longer has to be boring.
Find Gardeners Mates Here:
Lawn Mowing Hanwell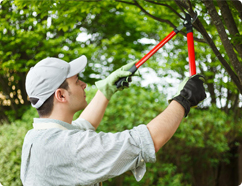 Nowadays people are so busy with their work that they hardly find time to clean their home. Then, what is left for their lawn? But the maintenance of the home and the garden is very important and it should be done. Luckily, there are special people who can take care instead of us. Our company has years of experience in lawn mowing and we are a leader on the market. Whenever you need our services, we are here for you. Contact us no matter where you are from – Hanwell, W7 or another part of Greater London. Trust us, we guarantee you will be satisfied with our services and call us again.