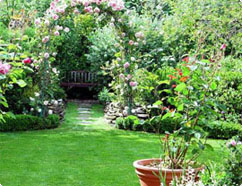 We can offer you the gardening services you need, which will clean your garden and make the changes it needs so that all plants in it grow properly. Our skilled and qualified gardeners use advanced gardening machines and tools. You can have you lawn maintained, hedges trimmed and shaped, trees and bushes pruned. Our gardeners will pressure wash your patios and paths, clean the leaves, branches and garbage from your lawns and garden areas. Use their services which are available for all residents of Vauxhall, SW8 every workday and weekend. Call us and order the gardening services you need and they will be done in a preferred time.
Book your gardening services & SAVE 10%
SERVICE
PRICE
Gardening Services (Team)

from

£50/h

£45/h

Hadge Trimming (Team)

from

£50/h

£45/h

Lawn Mowing (Team)

from

£50/h

£45/h
Gardeners Mates SW8, Vauxhall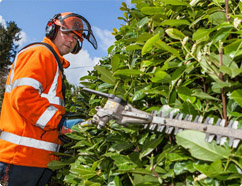 Our London-based company is occupied with horticulture. We perform a bunch of gardening tasks such as planting, patio cleaning, hedge trimming, etc. Lawns are not a problem. Our high-quality lawn mowers facilitate cutting. The grass will be free from lichen, looking good and healthy. We can deal with your hedges as well. If tree pruning is necessary, we can do it. There is no gardening task that we can't do.
If you are based in Vauxhall, SW8, then this service is for you. Make sure you request a no obligation quote via e-mail or by phone. We will get back to you soon.
Lawn Mowing and Maintenance
Lawn Mowing and Maintenance
Weed Removing and Fertilising
Tree Pruning and Shaping
Garden Design and Landscaping
Hedge Trimming Vauxhall, SW8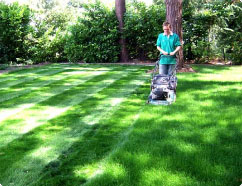 We are a London company that has a wide variety of services to propose to your attention. However, we consider that we are the best at the hedge trimming because we work with the best professionally trained gardeners. They work on the territory of Vauxhall, SW8 but you can see evidence of their work everywhere in the region, beautiful hedges, trees perfectly shaped. The simple fact that people from others cities are looking for them shows you that they are the best and there is no reason for you not to call us.
Find Gardeners Mates Here:
Lawn Mowing Vauxhall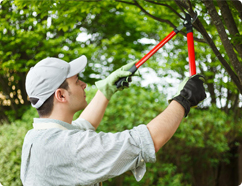 The garden in front of your house is the thing that your guests see first when they come to visit you. This is also the first impression you do without even knowing. Don't you want to make that first impression good? We guess you do. Lawn mowing is what you need and we are here to offer it to you at the best prices in the region. Regardless of your location – Vauxhall, SW8 or another part of Greater London, contact us and you will get professional lawn mowing on the date and time that are comfortable for you. "Clients First" -this is our motto.