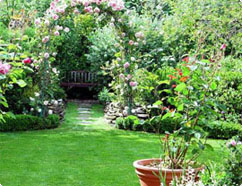 Your garden might need some freshening up and our professional gardeners will dedicate as much time as necessary to the effective improving of your personal garden. For many years our employees have been assisting the citizens of London with the cares for their gardens. Now, our agency has a big community of content customers from Clapham Junction, SW11 and many other places. Our low price rates and motivated gardeners are the reasons why people continue to ask for our help. Make a phone call to our centres in town and you will become part of our community of happy clients right away.
Book your gardening services & SAVE 10%
SERVICE
PRICE
Gardening Services (Team)

from

£50/h

£45/h

Hadge Trimming (Team)

from

£50/h

£45/h

Lawn Mowing (Team)

from

£50/h

£45/h
Gardeners Mates SW11, Clapham Junction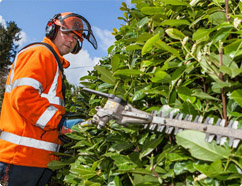 Taking care of the garden is an ongoing and time-consuming process. You need to have enough free time to keep the area outdoors presentable. If you're too busy or too tired, there is another way: hiring our agency. We have qualified, experienced and disciplined gardeners who would do anything to make your garden good-looking. We can trim your hedges, cut the grass, dispose of clutter, plan seeds and fertilise, trim trees and much more. There is nothing that we wouldn't do in a garden.
Our headquarters are based in Clapham Junction, SW11. Need to know more? Then don't hesitate to dial this number to get in touch with us.
Lawn Mowing and Maintenance
Lawn Mowing and Maintenance
Weed Removing and Fertilising
Tree Pruning and Shaping
Garden Design and Landscaping
Hedge Trimming Clapham Junction, SW11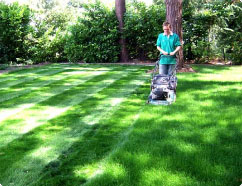 Our London based hedge trimming business has only recently opened. We decided not to spend money on expensive advertising or fancy gimmicks, instead we purchased top of the range hedge trimming equipment to ensure we did a quality job. And so far this gamble has worked out. All our staff are time served and fully insured. We even have a qualified arborist on staff, for homeowners whose hedges are in need of care and attention. We can supply current references on request, and all our staff are thoroughly background checked. So if this sounds what you are looking for, then pick up the phone now and book an appointment with one of our specialists.
Find Gardeners Mates Here:
Lawn Mowing Clapham Junction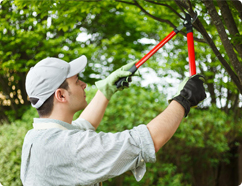 There is not much that can be said about lawn mowing except that it needs to be performed with the right tools, and knowledge on how much a lawn needs cutting. Some London homeowners think that if they cut their lawns to within an inch of its life, this saves them doing the same lawn mowing job again next week. However, this is far from the truth. All this will do is create bald patches on your lawn, or even kill it off. Cutting a lawn too far down, only serves to rip the grass from its roots, which means it cannot grow back. Which is why you should leave it to us professionals. We know how much to cut a lawn back, how to get rid of pesky weeds, and even have machines that mulch the cuttings and leaves, thus ensuring your lawn gets the best natural fertilizer money can buy.