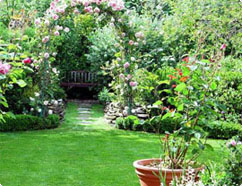 Whenever you search for professional treatment of your garden, trust the dedication of our experienced gardeners who specialize in offering a great diversity of gardening services. You can find us without any difficulty in Kings Cross, N1, 7 days per week. Instead of investing in expensive machines and tools, you can turn to the services of our gardeners who are well acquainted with all the effective and safe methods, suitable for the treatment of your garden. Whether it comes to simpler procedures such as mowing or weeding, or to complicated ones like fertilising of the soil, we are at your disposal.
Book your gardening services & SAVE 10%
SERVICE
PRICE
Gardening Services (Team)

from

£50/h

£45/h

Hadge Trimming (Team)

from

£50/h

£45/h

Lawn Mowing (Team)

from

£50/h

£45/h
Gardeners Mates N1, Kings Cross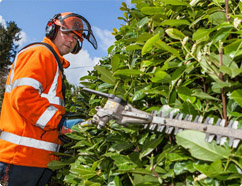 Every season you can count on our expert gardeners to keep your garden in good condition and shape. If you are tired of overgrown hedges and grass, you can use our services to get rid of them. We have the techniques and the tools to make any garden great looking and presentable. Feel free to tell use what tasks you want done and we'll do the trick for you.
We work in and around Kings Cross, N1. If you are willing to book a service for any day during the week (even weekends), make sure to call us and our gardeners will pay you a visit as soon as possible.
Lawn Mowing and Maintenance
Lawn Mowing and Maintenance
Weed Removing and Fertilising
Tree Pruning and Shaping
Garden Design and Landscaping
Hedge Trimming Kings Cross, N1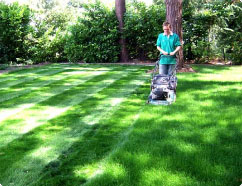 Below are some important facts on why you should call our professional hedge trimming service if you live in the London area.
Hedges need to be trimmed on a regular basis for them to grow lush and green, and maintain their health.
Hedges do grow surprisingly fast, sometime passing the point of recovery should regular hedge trimming not be performed.
Hedges need a loot of sunlight, so if you have any trees which are blocking the sun to your hedges, they may need to be cut back, otherwise your hedges will die.
Hedges require a lot of watering.
So if you are looking for a superior hedge trimming service, then pick up the phone now and make an appointment for one of our technicians to come and see you.
Find Gardeners Mates Here:
Lawn Mowing Kings Cross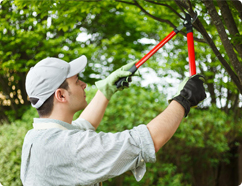 Our London lawn mowing business originally began as a small family run service. Offering quality lawn mowing to friends and family. However, over time more and more people started to ask us to mow their lawns also. Until eventually we took on more staff to cope with the work load. Since then we have flourished, and built up our reputation to what it is today. When we first receive a phone call to ask us to care for a homeowners garden, we first need to come and inspect it. This gives us a general idea of what we are dealing with, and the time it will take. Once this is complete, we sit the homeowner down and talk them through our thoughts, then we give them a price for the job.