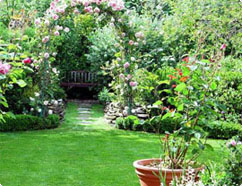 Benefit from the excellent gardening services, provided by our experienced gardeners in Peckham, SE15. We are sure that we can meet all of your expectations because we are motivated and we are supplied with a wide range of tools and machines that ensure the smooth working process. Whether it comes to lawn maintenance or to mowing or weeding, you can be sure that we can organize all these procedures in an impeccable way and due to all the standards. We guarantee that our prices are the lowest in the area and that we have prepared exceptional offers for all the gardening services that we offer.
Book your gardening services & SAVE 10%
SERVICE
PRICE
Gardening Services (Team)

from

£50/h

£45/h

Hadge Trimming (Team)

from

£50/h

£45/h

Lawn Mowing (Team)

from

£50/h

£45/h
Gardeners Mates SE15, Peckham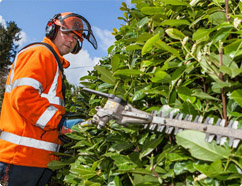 We are the company which has the most ambitious and tireless professional gardeners in Peckham, SE15. Their skills have been well known in the whole city of London and a lot of people decide to depend precisely on our specialists for the cares of their gardens. You can easily become one of them and enjoy a perfectly arranged garden in your home. This will be possible, only if you give our employees a call in our headquarters. Any questions you have will be provided with answers by the specialists of our company, who can come up with the best solution for your gardening problems.
Lawn Mowing and Maintenance
Lawn Mowing and Maintenance
Weed Removing and Fertilising
Tree Pruning and Shaping
Garden Design and Landscaping
Hedge Trimming Peckham, SE15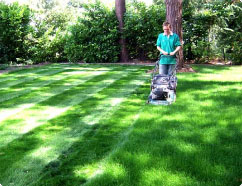 If your are perfectionist and you like everything to be arranged, on its proper place and so you are always doing something around the house- you should know one thing- leave the garden for the professionals. No matter how hard you try you can never do the hedge trimming the same way the gardeners with their professional machinery are doing it.
Just call us on the telephones given and we will make an appointment for you, you will meet us in our office in Peckham, SE15, London and you will receive a price list for our services and description on exactly how we are going to take care of your garden.
Find Gardeners Mates Here:
Lawn Mowing Peckham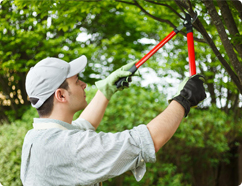 We are sure that the last thing you want to do in your spare time is mowing the lawn and you probably don't have the tools required for this job. But do not be afraid, you don't have to. We are here for you. Our company is the right choice you have to make if you need lawn mowing in Peckham, SE15. Our professional team owns professional equipment including the newest grass-cutter. If you are pleased with the results, we would be happy if you become a loyal client. This way you can use a lot of special priorities, including a lot of discounts. Contact us for more information.