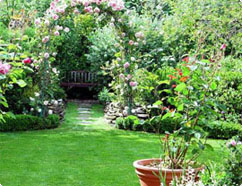 Whenever you need professionally implemented gardening services, offered in Stoke Newington, N16, do not hesitate to turn to our respected and experienced company. We are sure that we can change the appearance of your garden, without damaging the soil in any way. You can benefit from our reasonable prices that are set for all the gardening services, that we currently provide. To ensure perfection in every detail, we have given our trust to a team of gardening specialists that are capable of performing both traditional and more modern methods of working. Should you need further details, use our call centres to learn more about our exceptional offers.
Book your gardening services & SAVE 10%
SERVICE
PRICE
Gardening Services (Team)

from

£50/h

£45/h

Hadge Trimming (Team)

from

£50/h

£45/h

Lawn Mowing (Team)

from

£50/h

£45/h
Gardeners Mates N16, Stoke Newington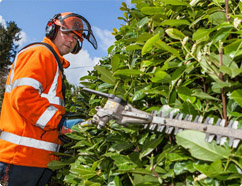 If you search for excellent gardening services that will make your garden look fantastic, you can be sure that our employees can fix every problem in a fast and ideal way. You can find us in Stoke Newington, N16 every day, from Monday to Sunday. We use special and effective methods of working for providing ideal mowing, trimming and weeding of the garden. Our employees are highly trained and they are supplied with all the necessary machines and tools. If you want to be additionally informed, do not hesitate to use our customer support centres to learn more about our reasonable prices and exceptional offers.
Lawn Mowing and Maintenance
Lawn Mowing and Maintenance
Weed Removing and Fertilising
Tree Pruning and Shaping
Garden Design and Landscaping
Hedge Trimming Stoke Newington, N16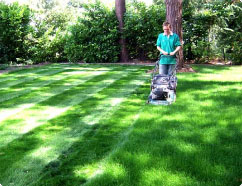 Do you envy your neighbours for the nice hedges trimmed in different shapes? You do not have to because you actually can have the same if you call our company. We are a company that provides hedge trimming services in central London area and we are the best at what we do because we work with the best professionally trained gardener. We prefer to take orders from people living in Stoke Newington, N16 but if you live in the suburbs do not hesitate to contact us, we will find a way to help you.
Find Gardeners Mates Here:
Lawn Mowing Stoke Newington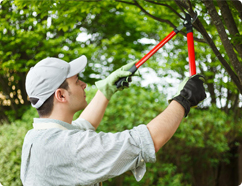 Performing quality lawn mowing takes skill and experience, which sadly most London homeowners do not have. Which is why they call upon our lawn mowing services for help to maintain their gardens. Due to London being such a built up area, having a garden can be a luxury, and maintaining it takes time, which is a sad fact but not many people have, due to the fast pace of life in London. Our technicians have years of experience in this industry, and we have built up a reputation of only offering the best when we do a job. We are fully insured, and have all the machines to deal with any shape or size of garden.