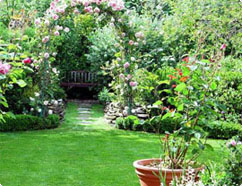 Our company deals with gardening. We offer reasonably-priced, customisable services that can be provided on different days of the week, including Saturdays and Sundays. Our gardeners are experienced, creative and very well-mannered. Their work will be directed by you since you are the owner of the garden and what really matters is that your requests are fulfilled.
We are very trustworthy, competent, well trained and skilful. We're one of the best gardening providers you can find in Tottenham, N15. On a scale from one to ten, our company is a ten. Be sure to contact us and we will tell you all the things you need to know.
Book your gardening services & SAVE 10%
SERVICE
PRICE
Gardening Services (Team)

from

£50/h

£45/h

Hadge Trimming (Team)

from

£50/h

£45/h

Lawn Mowing (Team)

from

£50/h

£45/h
Gardeners Mates N15, Tottenham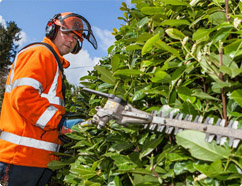 The less cares you give to your garden, the less satisfying results you will receive. If you want to have a big and well-arranged garden, then you have to call the best gardeners in London who work in our agency. They service districts like Tottenham, N15 and others in the area, and they have the most efficient equipment ever. It consists of a variety of special machines and instruments, along with green products, which are capable of transforming even the worst looking garden in hours. Whatever service you decide to book with our gardeners, it will certainly be of the highest quality and will have the most affordable price.
Lawn Mowing and Maintenance
Lawn Mowing and Maintenance
Weed Removing and Fertilising
Tree Pruning and Shaping
Garden Design and Landscaping
Hedge Trimming Tottenham, N15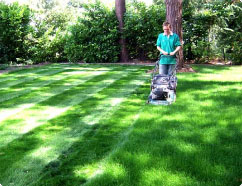 To make sure hedge trimming is performed correctly, you must first ensure you have the right equipment. Long gone are the days when hedge trimming was done with a pair of rusty old shears. Thanks to modern technology trimming hedges can be done much quicker. However, you must also possess the experience to be able to correctly trim hedges. Our London branch offers such services on formal and informal hedge trimming. Before we take on a job, we first need to inspect the property. This gives our crack team of experts a general idea of what they will be working with, and what tools they will need to bring.
Find Gardeners Mates Here:
Lawn Mowing Tottenham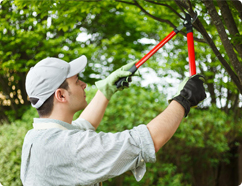 Performing lawn mowing correctly you first have to ensure you have the right equipment. Having a lawn mower which suits your type of lawn is tantamount. However, having the right knowledge is also vital. Most London homeowners think that if they cut their lawns to within an inch of its life they don't have to mow their lawns for several weeks. This in essence is true, because they will have no lawns left to cut. Cutting a lawn down too much will actually rip the grass out from the roots, which means you will be left with bald patches. Which is why many home owners and commercial businesses use our expert lawn mowing service. We have many years of experience, and have honed our craft into an art form.