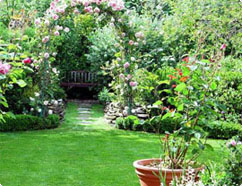 When the time is insufficient and you can't manage to handle all of your tasks for the day, you can depend on your excellent gardeners at least for the maintaining of your garden. With their professional help you can be sure that your place is in good hands and that any problems with it will be fixed immediately. In case of unpleasant pest and rodent infestations or lack of growth, you can be absolutely certain that our gardening expert will handle it all. They will use professional equipment and chemical-free products to get rid of the intruders for good. Contact our gardeners from Golders Green, NW11 in time of a need.
Book your gardening services & SAVE 10%
SERVICE
PRICE
Gardening Services (Team)

from

£50/h

£45/h

Hadge Trimming (Team)

from

£50/h

£45/h

Lawn Mowing (Team)

from

£50/h

£45/h
Gardeners Mates NW11, Golders Green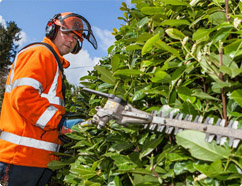 The less cares you give to your garden, the less satisfying results you will receive. If you want to have a big and well-arranged garden, then you have to call the best gardeners in London who work in our agency. They service districts like Golders Green, NW11 and others in the area, and they have the most efficient equipment ever. It consists of a variety of special machines and instruments, along with green products, which are capable of transforming even the worst looking garden in hours. Whatever service you decide to book with our gardeners, it will certainly be of the highest quality and will have the most affordable price.
Lawn Mowing and Maintenance
Lawn Mowing and Maintenance
Weed Removing and Fertilising
Tree Pruning and Shaping
Garden Design and Landscaping
Hedge Trimming Golders Green, NW11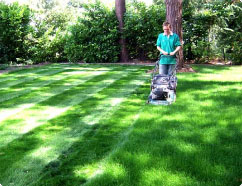 Do you envy your neighbours for the nice hedges trimmed in different shapes? You do not have to because you actually can have the same if you call our company. We are a company that provides hedge trimming services in central London area and we are the best at what we do because we work with the best professionally trained gardener. We prefer to take orders from people living in Golders Green, NW11 but if you live in the suburbs do not hesitate to contact us, we will find a way to help you.
Find Gardeners Mates Here:
Lawn Mowing Golders Green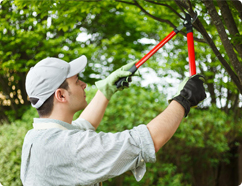 Lawn mowing is exactly what is says, however, now a days largely due to modern technological advancements lawn mowing has become a bit of an art form. With machines capable of not only cutting grass but mulching the clippings also, which makes it more ecologically friendly, as London homeowners no longer have to purchase fertilizers, which sometimes contain harmful chemicals, to maintain their lawns. So if you are looking for a fully insured and qualified service to care for your gardens, then pick up the phone now to book an appointment for one of our representatives to come out and visit you.