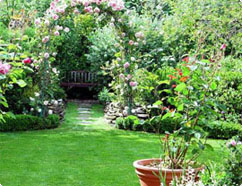 Is your garden untidy. Does the grass reach your calves? Have your hedges overgrown? No fear. Our gardeners will deal with this in no time. They will cut the grass and remove the moss. They can shape your hedges and even trim your trees. If there is any clutter, they will dispose of it in a eco-friendly way. All this could be done on a day which is convenient for you. We should schedule an appointment ahead of time, of course.
Our company is highly spoken of and we continue our strive for knowledge and self-improvement. We service Tulse Hill, SW2 – if you are interested, don't forget to give us a call.
Book your gardening services & SAVE 10%
SERVICE
PRICE
Gardening Services (Team)

from

£50/h

£45/h

Hadge Trimming (Team)

from

£50/h

£45/h

Lawn Mowing (Team)

from

£50/h

£45/h
Gardeners Mates SW2, Tulse Hill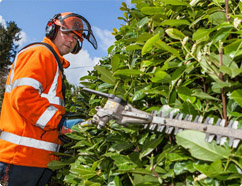 Call our professional gardeners in Tulse Hill, SW2 the moment you decide that it is time to add a beautiful garden to your home or to freshen up the old one. Usually, procedures like these need a lot of time and competent specialists. In our agency's office you will find the best gardeners who are responsible for the successful completion of many different projects for customers from every area of the city. In London we are a very respected professional company which is a main provider of qualitative and affordable gardening services for the bigger part of the city. You can trust us as well and give us a call.
Lawn Mowing and Maintenance
Lawn Mowing and Maintenance
Weed Removing and Fertilising
Tree Pruning and Shaping
Garden Design and Landscaping
Hedge Trimming Tulse Hill, SW2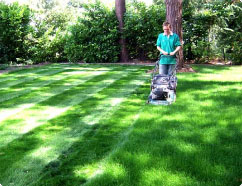 Are you a London homeowner thinking of installing hedges to promote the natural beauty of your landscape? Are you unsure of the care and maintenance of hedges? Then you have come to the right place. We are a fully qualified and insured hedge trimming service. We have been in business for some years now, and have the skill and knowledge on the care of hedges. If regular hedge trimming is not performed hedges can quickly grow out of control, and in some cases cause severe damage to properties. Also, some species of hedges if not property cared for will eventually die, through root rot and the likes.
Find Gardeners Mates Here:
Lawn Mowing Tulse Hill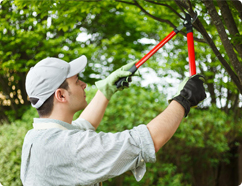 Dear parents, you probably have noticed that your children, just like other children, enjoy playing outside in the park or in your own backyard. But do you know how many insects are hiding in the grass? Would you feel good if your kids are playing in unmowed grass? Of course not. Then, what you need is our help. Our company specializes in lawn mowing and we have years of experience in this field. Trust us and we will provide you not only more beautiful, but also safer for your children lawn. We cover not only Tulse Hill, SW2, but also all areas of Greater London.